Home page

DigPrint is a program that

captures, archives, and prints images.

To be used with:

ultrasound, endoscopes, bronchoscopes, oftalmoscopes,

Laparoscopes, microscopes, Gamma cameras, X-rays, TV cameras, etc.

The ideal substitute for video printers and multiformat cameras. !


Introduction.

DigPrint is a program that

captures, archives, and prints images in real time; it is functioning in a PC environment. It will add the following features and functions compared to a standard Video printer and archives:

Captures images in Black & White and in Colour, captures sound, CINE, Automatic video printing, historical archive, and image printing. With a connection to any standard video source of VHS, S-VHS o RGB (ultrasound, endoscopes, microscopes, TV cameras, etc.) you will get images of very high quality and at a very low prize. As well as recordings of comments with voice, reports, changes searches in all of your archives with different criteria, and to keep control over archives of interesting cases. The way to capture the images can be done with help of a foot-switch, with keyboard or with the mouse.

DigPrint is as easy as. Press, press, "do you want to print?", press. ¡New patient !
.................

Your sales contact.

(Your provider).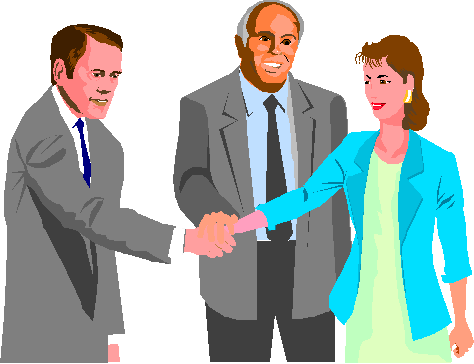 WHATEVER TYPE OF QUESTION OR UPGRADE VIA INTERNET, e-mail ...
sale@digprint.com

Functions:

Captures images in Black & White and in Colour (photos) in different formats (JPG, BMP, TGA, PCX y TIF)

Archive, capacity of thousands of images (depending of the size of your hard disk)

Video Printer. Multiformat: x1h, x2vert., x2horz., x4v, x4h, x6v, x6h, and y x9v.

Automatic Printing of the images on your PC printer, including the following data; patient, Clinic, Remitting Dr., Reporting Dr.,
Logotype,Nº.Ref.,etc.Giving a presentation and quality of very high standard.

CiNE, capture of dynamical images (from 1 to 25 Fr./s - 60 m. depending of the speed of your Video capturing card)

Continuos Cine loop. Moviola. Auto-visualisation. Perfect image hold.

Extraction of images from CINE sequence.

Editing images, adding text. (Diapositives, presentations, etc.)

Sending images to clipboard (copy). (Ensuring the compatibility with other imaging programs)

Three types of visualisation; mixt, panoramic y mosaic. ("a,b,c")

Searching for images and classifications by different criteria's.

Logotypes \ Anagrams. You can add a logotype that will be shown in the upper left corner in the printouts.

Foot-switch to facilitate image capture. (Using the foot-switch to control the capture will leave your hands free)

Visualisation of the images in normal PC's. (Digprint is using standard image formats as: JPG, BMP, TGA, PCX y TIF)

Historic archive to store interesting cases and copy possibilities to CD-ROM or disk.

Voice. Recording and reproduction. Record your comments, just by pressing a button.

Reports written with help of standard layouts, with the possibility to add images in the report.

Indications from the application in form of reproduction of verbal messages to confirm actions.

Personalised titles: exams, organs, reports, hospital names, Dr, etc.

Viewing images on network. File maintenance. Counters on number of prints and files.

Every file contains all the patient-data, to facilitate archiving and exportation.

Automatic recuperation of images in case of errors or loss of power.
Advantages of DigPrint with respect to existing printing methods.
Quality.

Price.

Print costs.

Compared to printing using films: no need for personal, darkroom, processor and no contamination.

Direct visual control of captured image, which can be analysed, compared or exchanged directly.

Voice recording, CINE, photos, reports, and verbal information about system status.

Comparison of the present examination with a previous (to see evolution or compare pathologies).

Faster way to work. Immediate captures in real-time. No need to wait for the printing process.

Possibility to archive images on CD or Network. (Possibility to view and edit in any PC, and give the patient images on a disk)

Compose printout using images from different exams. To see evolution or for presentations.

Possibility to print and copy images at later time (at temporary printer problems or if you want to work that way)

Second monitor to let the patient view during the exam, or afterwards (with the same quality as the equipment)

Unbeatable flexibility to make a personal print-layout of highest quality. With patient name, Institution, your Logotype, ...etc.

As the program is working on standard PC, this will ensure compatibility with future actualisation's and system upgrades.

The possibility to use other programs on the PC. (Management, word-processing, billing, etc.)

Back to Home page